Concrete is the most common material for areas like driveways, patios, and walkways. That doesn't mean it's the favorite of homeowners; it isn't the most attractive option, and once it starts breaking down, it can also become a serious safety hazard. Pavers are an attractive alternative––but tearing up your existing concrete sounds expensive and time-consuming.
You may consider leaving your concrete slab and installing the pavers on top to save time. It may sound like a good idea, and it is possible, but it is essential to be aware of certain issues with pavers over concrete.
Benefits of Concrete Pavers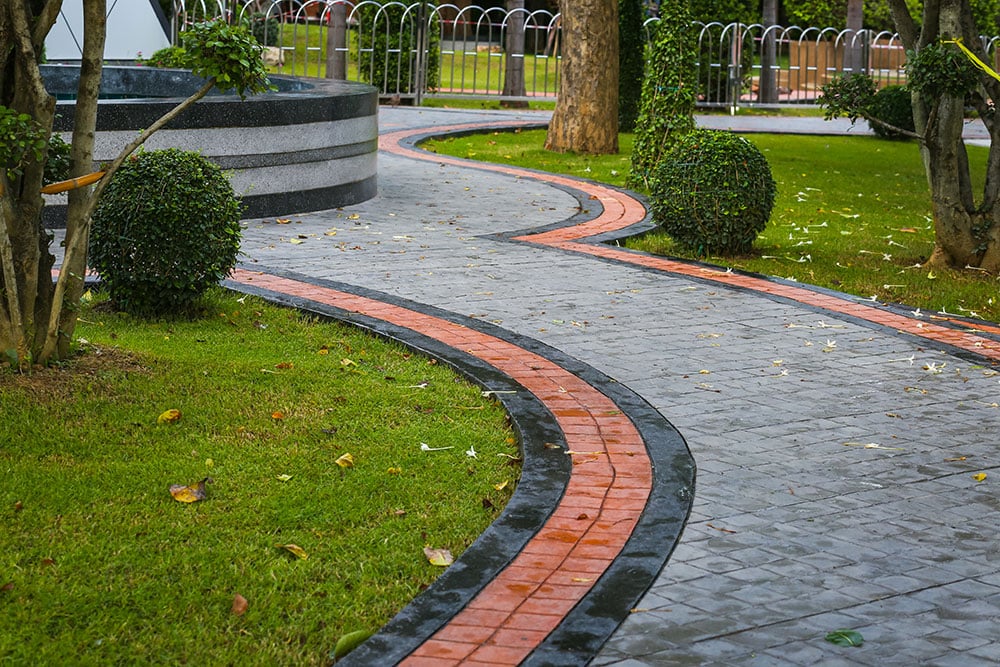 Concrete pavers are an increasingly popular option over concrete slab, and with good reason. Pavers are now available in various colors, styles, textures, and even patterns, which make it possible to create a unique design wherever you use them.
You can install pavers in two different ways; the first method is the traditional method, where you start from scratch and excavate the area before laying the pavers. The second method is the overlay method, where you install the pavers directly over the existing concrete.
The Benefits of Pavers Over Concrete
If your concrete is in good condition, you can typically lay pavers on top without any issues. This method of installation has two main benefits for homeowners:
Significant cost savings.

Keeping your existing concrete slab in place means less work, which results in fewer costs.

Less Mess.

Less mess and potential yard damage since there will be no excavation before installing the pavers.
The Problems with Pavers Over Concrete
You can install pavers over concrete, but it isn't an option for everyone and it can create some issues, including:
Limitations of Overlay Installs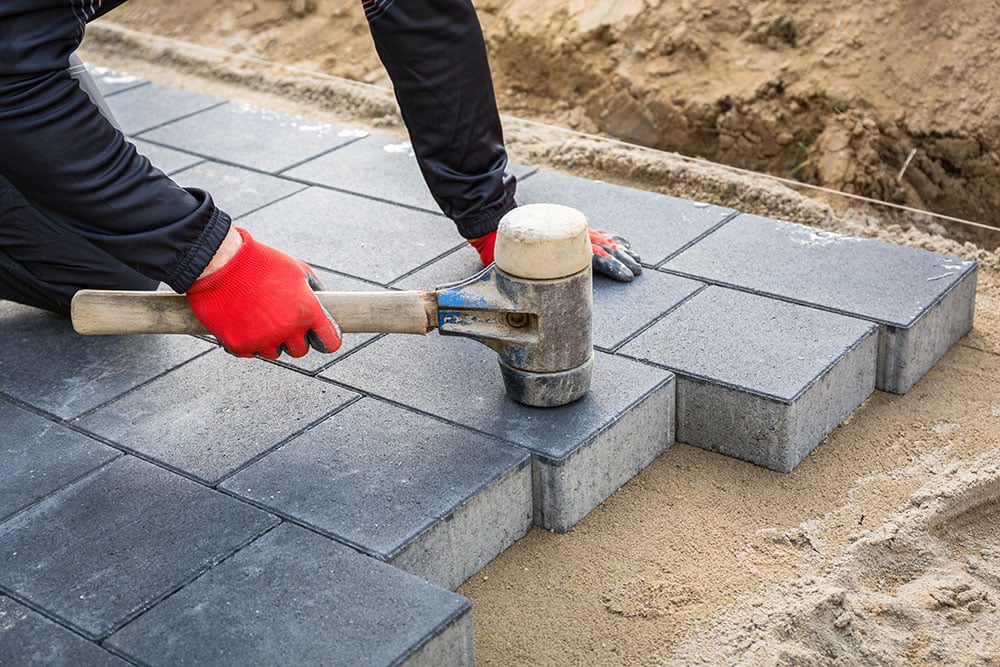 Choosing to do an overlay installation limits the size and shape of your new patio, driveway, or walkway. It is not necessarily a bad thing, but it will limit the changes you can make to the size and design of the area. Overlay installation can also put excess stress on driveway pavers, which can cause them to break. If your slab is in bad condition, an overlay will not be easy and can result in multiple costly issues.
Height Issues
Another potential issue with pavers over concrete is the final height. Installing pavers over a concrete slab will increase the overall height of the area by an inch or more. It may not sound like much, but it will create a higher edge at the end of your driveway, where it meets the street. For patios or walkways, the higher the pavers sit, the more likely you will have issues opening swinging doors. These uneven surfaces will also create a safety concern because if you don't pay attention, you can trip and fall.
Drainage
A more significant problem to consider is drainage issues. An overlay installation can result in new drainage problems or worsen existing ones. If your concrete slab has an area where water has previously pooled, it will still be there after installing pavers–and may even worsen. Pooling water can create slipping hazards, damage pavers, and even cause damage to your foundation if it is too close to your home.
The Need for Drainage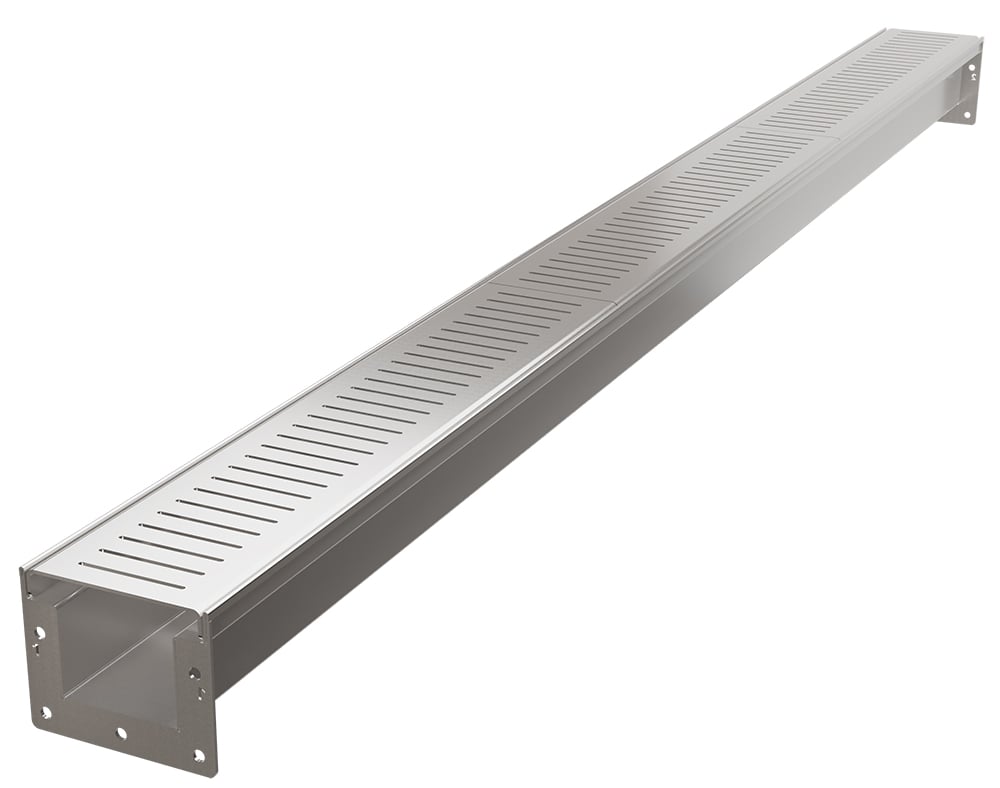 No matter how you install your pavers, you must ensure proper drainage to protect the pavers and your home. The best way to do this is by installing a drainage system, like the Slot Drain from Landscape Drains.
The Slot Drain is a unique linear subsurface system modeled after a traditional trench drain. The most significant difference between the two systems is that the Slot Drain has a sleek design with a slim opening that effectively eliminates the need for grate covers. The Landscape Slot Drain is an excellent companion to pavers since it can blend seamlessly into the mortar lines and become virtually invisible.
You can choose the 3,000; 4,000; 6,000, or even 7,000 Series models for patios. All Slot Drain models are available in stainless steel to ensure a durable build. The 3,000 Series is Load Class A, while the rest have a Load Class C rating, which makes them more suitable for use in driveways, because they can safely handle the weight of a car.
The Slot Drain has three width options: an ADA-compliant 1/2-inch, 1-inch, and 1-1/4-inch wide. Despite their size, the system still provides impressive flow rates at 11, 18, and 27 GPM per foot of drain, respectively. The small opening doesn't hinder cleaning capabilities, either; homeowners can use a brush or paddle or rely on features like Flush Flo, a semi-automated cleaning process.
Install Your Pavers Correctly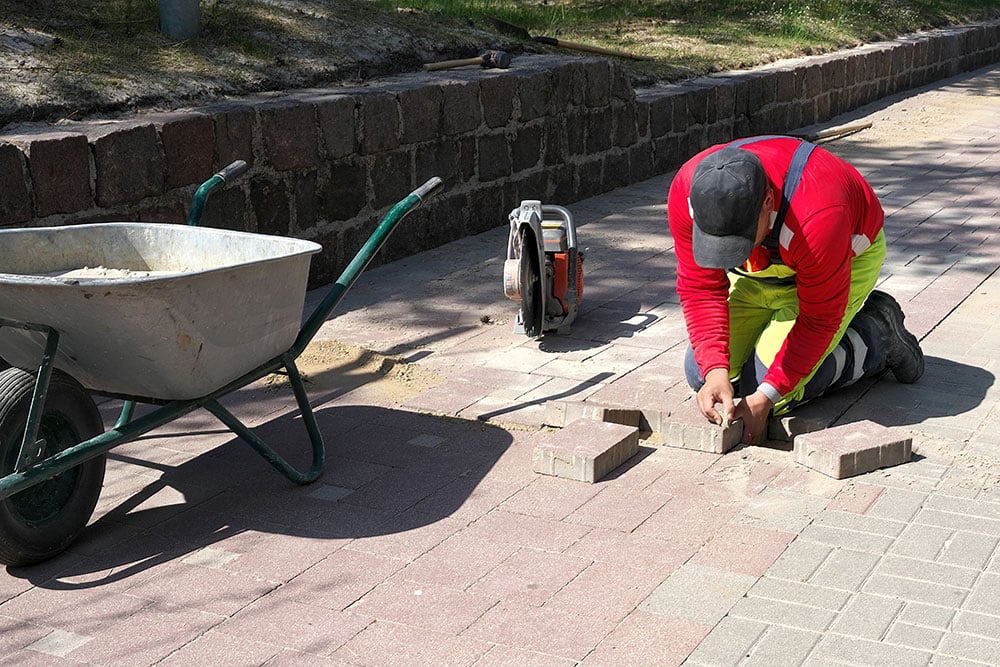 If you want to avoid any potential issues when installing pavers, it is best to remove your existing concrete slab and start over entirely. This will eliminate many potential problems that could otherwise occur and give you a clean slate to work with, which will create room to expand the area if you desire. Regardless of how you choose to handle the installation, one critical element not to overlook is the need for effective and safe drainage.
The Landscape Slot Drain system is an effective, and subtle solution that will not take away from the overall appearance of your pavers.
Contact Landscape Drains today to learn more about the Slot Drain and determine which model will be best for your project.