Landscape architecture is an ever-changing field, with new trends showing up every year. These trends in landscape architecture play a critical role in landscape design. No matter how small a trend may seem, it can significantly impact the given area, especially when it is well-executed.
Here are 7 trends in landscape architecture that are popular in 2022 that could add serious interest to your landscape design.
What is Landscape Architecture? What Does it Mean?
Landscape architecture is a multidisciplinary field focused on creating beautiful landscapes in urban and rural environments. A landscape architect's job includes the planning, designing, managing, and nurturing of outdoor areas, landmarks, and other structures within a town or city. As with many fields, landscape architecture has many different disciplines, including site planning, urban design, land development, parks and recreation, ecological and environmental planning, and heritage conservation.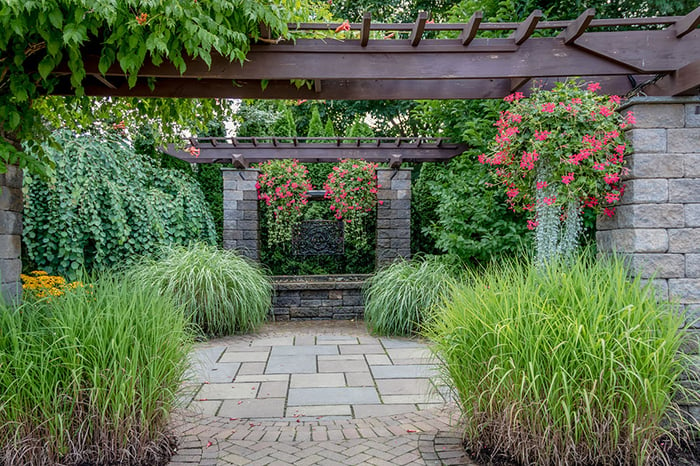 Seven Trends to Watch for in 2022
Landscape architects are always staying on top of the best landscape architecture trends. Staying up-to-date on the various trends in commercial landscape architecture allows architects to develop innovative designs that appeal to their desired audience.
We've collected seven of the current trends in landscape architecture for you to consider for your designs:
1. Retaining Wall
Retaining walls are one of the landscape architecture trends that have been around for a long time and aren't going away anytime soon. Retaining walls aren't just a nice architectural feature; they are crucial for areas with sloped land, where stormwater can become a serious issue.
Without a retaining wall in place, a property is at risk of flooding, which can lead to soil erosion, mudslides, and serious foundation issues. A well-designed retaining wall will provide the necessary protection from stormwater, but it can also be a focal point in the landscape design.
2. Gravel Garden
Gravel gardens were once considered a future trend in landscape architecture. Now, they are considered one of the current trends in landscape architecture that provides a very different take on the traditional garden.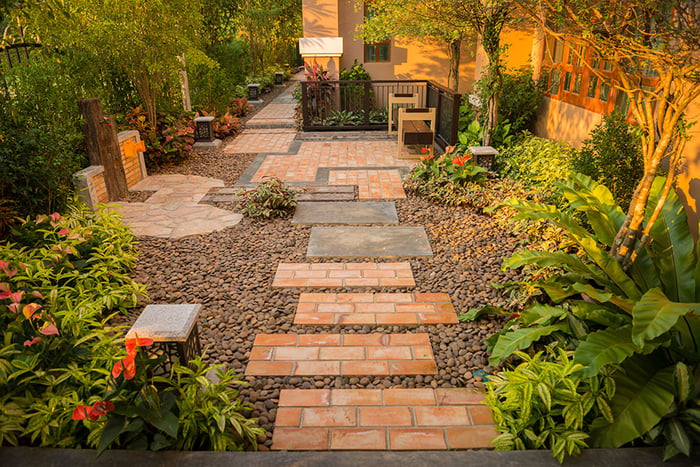 Not every climate is suited for lush green landscaping; a gravel garden is the perfect alternative for drier, drought-prone areas of the country and even for homeowners who don't want to bother with cutting the grass. Gravel gardens have a crushed bed of stone or gravel in place of grass and plants that can include perennials, ornamental grasses, and herbs to add color and character.
3. Kitchen Gardens
Gardening has always been a popular hobby, and since the beginning of the pandemic, it has been a hobby more people have adopted. Gardening isn't necessarily difficult, with the wide variety of plants available that can be well-suited to all skill levels, but it can require more space than most people have.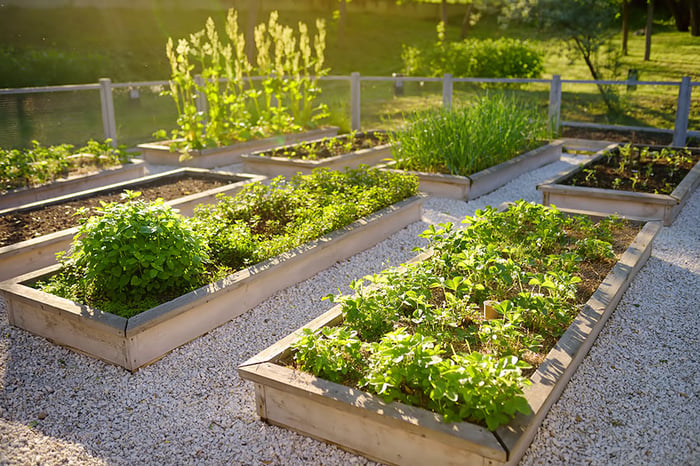 One of the popular trends in landscape architecture for 2022 is to create a kitchen garden by planting herbs. Unlike other plants, herbs are low-maintenance, which makes them an excellent option for even beginner gardeners. Herbs also need less space than other plants, making them ideal for homes with little yard space. A herb garden also isn't just for looks-homeowners can use what they grow in the meals and drinks they make.
4. Eco-friendly
There is an increasing concern for the environment, with more and more people making an effort to make more eco-friendly choices. In support of this shift in thinking, one of the trends in architecture for 2022 has been to use more native plants accustomed to the area's climate, meaning they can thrive without the need for extra care. Using native plants is also less likely to harm the ecosystem, which can happen when using non-native plants.
Xeriscaping is another great option to consider. This creates landscaping that needs very little irrigation for maintenance, which can be good during water shortages, droughts, and heatwaves.
5. Pet-Friendly Upgrades
Since the pandemic began, more people have gotten pets. Now, more homeowners are looking to make their backyard an oasis for themselves and their pets. One simple trend that is good for pet owners is building a fence. Fences are critical to ensuring a pet is safe and cannot get out of the yard.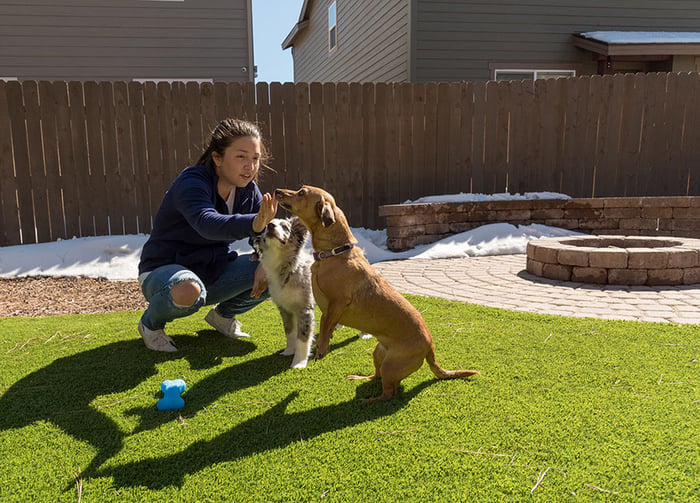 Adding an area of synthetic turf for them to use the bathroom is another pet-friendly change that homeowners can make. Adding turf gives pets a spot to use the bathroom without ruining the rest of the lawn.
6. Increasing Garden Space
Once the weather starts to warm up, people gravitate outside. To get that taste of the outdoors at home, consider maximizing the home's garden space as much as possible. Current trends in landscape architecture include using patio space to build a garden, creating vertical gardens, or even building container gardens.
While homeowners want to spend more time outside, they don't want more house or yard work on their to-do list. Consider low-maintenance plants for the garden, or even high-quality artificial plants.
7. Adding Slot Drains
Drainage is a significant concern in landscape design, so finding the right solution is essential. The Slot Drain from Landscape Drains is a system that seems like it should be listed as one of the future trends in landscaping, but the good news is that it is available now, in 2022. Unlike traditional systems, the Slot Drain has a slim channel opening that eliminates the need for grate covers that can detract from the landscape design.

The various models offer a durable stainless steel build that sits flush with the concrete or paved hardscape. A catch basin helps catch any small debris or objects to help prevent them from clogging the system. All systems feature flow rates up to 27 GPM and are easy to maintain, particularly with the inclusion of Flush Flo and clean-in-place capabilities for the heavier-duty systems like the 6,000 Series.
Take Charge of Your Drainage with Landscape Drains
While some trends return every year, trends in landscape architecture are constantly evolving for the most part. Landscape architects need to work hard to stay on top of these changing trends to give clients the best design possible.
Whichever the trends, drainage is always key. Let the team at Landscape Drains help you design the perfect landscape that includes an eco-friendly, efficient drainage system. Contact the experts at Landscape Drains today.