There is no denying the importance of proper drainage, even on residential properties. A drainage system helps manage water runoff caused by rain, melting snow, pools, and other water sources. It helps ensure that the ground has a chance to dry, in order to prevent accidents, erosion, mold, and other potentially serious issues.
Choosing the right system for patio drainage is essential. Landscape Drains offers different solutions–including slot drains for patios, the perfect drainage option for landscaping. Here are some top reasons to choose this system for your patio drainage needs:
1. Sleek Design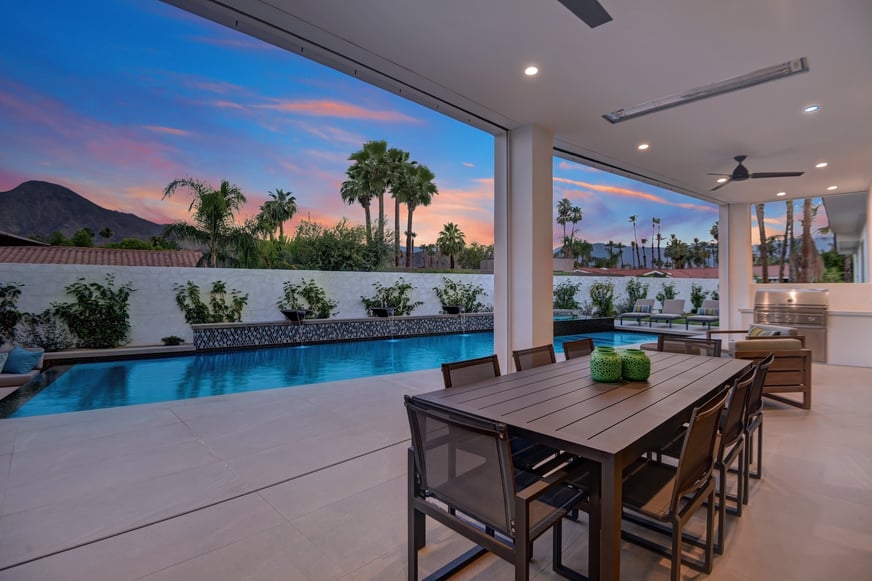 Whenever people hear "drainage system," they immediately think of a traditional grated trench drain system. These systems are big and unattractive and can ruin the aesthetics of a landscape design. You can't forgo a drainage system either; without it, your landscape and home can face severe damage, creating problems worse than an unattractive aesthetic.
Slot drains for patios are the perfect solution. They are a modern take on that traditional trench drain design. It is a linear system with a slim channel opening that eliminates the need for a grate cover.
The drain system virtually disappears into the design with an opening no wider than 1.25 inches. Whether you use a slab or pavers, you'll forget it's even there.
2. Sanitary
If a drainage system does not feature a seamless, nonporous design, sanitation can become a significant issue. Bacteria and debris can cling to the system, leading to mold growth, quickly spreading, and creating health hazards. Materials like plastic are also more likely to result in bacteria growth.
Slot drains for patios use high-quality T304 and T316 stainless steel with seamless construction. Stainless steel is nonporous, to ensure that debris and bacteria cannot cling to the sides, and the seamless design further prevents bacteria from becoming trapped. It is also a bacteria-resistant material, adding to the sanitary benefits.
3. Durable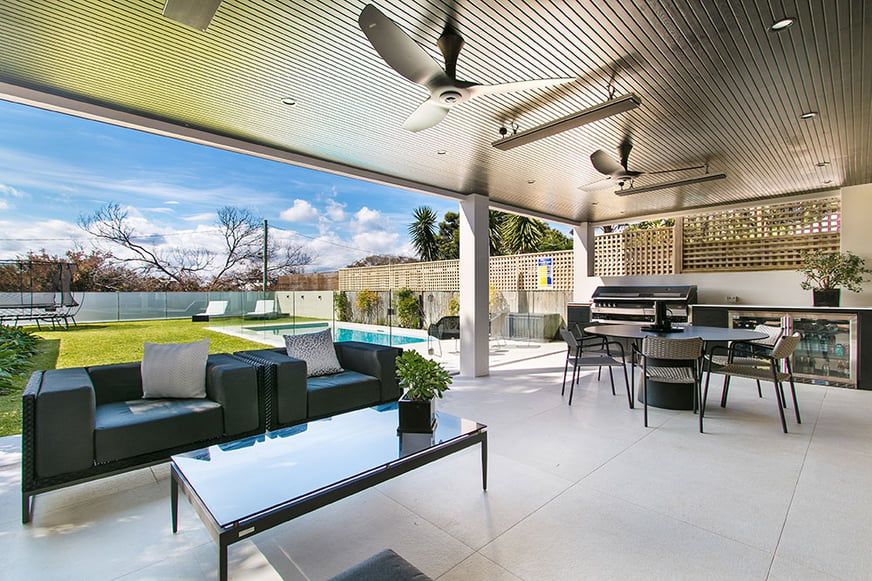 Durability is another reason to choose a slot drain for patio drainage. Unlike plastic and other materials, stainless steel is highly durable; that means it can withstand corrosive chemicals like chlorine and cleaning chemicals and won't rust. Stainless steel can also withstand more weight. All but the 3,000 series Slot Drain System from Landscape Drains are rated Load Class C, while the 3,000 Series has a Load Class A rating.
4. ADA-Compliant Sizes
A problem with most drainage systems is their design isn't ADA-compliant. They either have a lip you can trip over or a grate that can cause accidents. Some homes need ADA-compliant designs for the safety of loved ones, and the slot drain for patios provides compliant designs with the 1/2" sized option available in all models.
5. Easy to Clean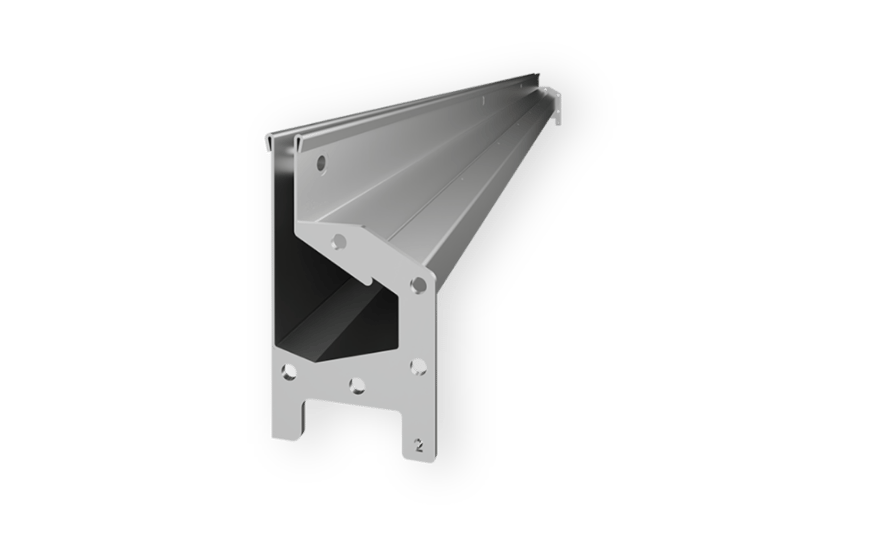 No homeowner wants more yard work than necessary. It is one of the problems with a traditional trench drain system; cleaning it is a more involved process that involves removing the grate to clean the channel, cleaning the channel, and cleaning the catch basin if you have one.
With a slot drain, cleaning is simplified. Without a grate, you can easily use brush and paddle tools to clean the system in minutes. The company also offers a FlushFlo system, which allows you to flush water through the system for a quicker process. FlushFlo can be used manually or set on a timer for an automated rinse.
6. Easier to Install
The slot drains for patios are easier to install than other systems. The system comes pre-assembled and pre-sloped, eliminating some of the work usually required with drainage installation. It comes with everything needed for installation and would take two experts 20 to 30 minutes to install a 15-foot section of drainage from start to finish. Homeowners looking to save money and have the knowledge can even take on the project themselves.
7. More Affordable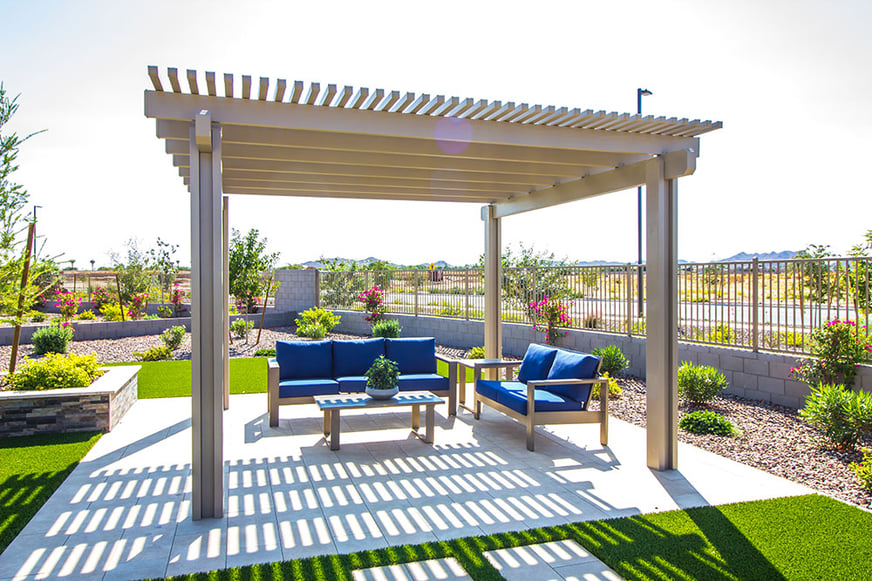 Slot drains for patios are also more affordable than other systems. The pre-assembled and pre-sloped design are two major factors that help reduce costs because workers will have to spend less time installing.
Alternatively, installing it yourself will reduce costs since you would not be hiring outside workers. Slot drain's lack of grates also helps cut costs, as there is no need to replace grates, which can wear down and break over time.
Slot Drain is the Way to Go for Incredible Patio Drainage
When looking into the best patio drainage system, it is important to consider all of the factors. You want a reliable system that is easy to maintain, safe, and unobtrusive, among other things. Slot drains for patios offer the perfect solution, meeting many homeowners' needs. It is a durable system that provides reliable drainage in an attractive package. With a slot drain in place, you won't have to worry about the damage water runoff can cause–nor will you have to worry about the system getting damaged.
Want to learn more about Slot Drain? Contact Landscape Drains today to learn more about the system, the various models, and its benefits.