Today's playgrounds are, in some ways, taken for granted. While you can find them everywhere today, in big cities, little towns, schools, and more, that wasn't always the case. In fact, the modern playground is still a relatively new concept in the U.S.
Modern playgrounds have changed dramatically since the first playgrounds, by introducing safer equipment and overall safer designs. One very important aspect of new designs to make sure to include is a playground drainage system.
Keep reading for a brief history of playgrounds, what makes drainage important, and how to choose the best drainage system possible.
History of Modern Playgrounds
While the first true playground was built in Manchester, England, the concept was first developed in Germany around 1885, when reform policies were introduced that were directed at protecting children in the labor force, supporting education, and other children-related causes. The first playgrounds were simple in design, and they were essentially giant sandboxes called Sand Gardens, where children could safely play.
At the turn of the century, Sand Gardens became smaller, making way for "Model Playgrounds," which featured tall steel structures with swings, merry-go-rounds, and other similar structures. These playgrounds were popular, though dangerous, with kids and even adults. Still, playgrounds remained rare until the turn of the 20th century, when urbanization and industrialization created increased concern for public welfare.
Playgrounds were seen as a way to help get children off the streets (where they could get hurt), and help them to develop their physical health, good habits, socialization skills, and generally enjoy their childhood.
Development of playgrounds slowed during the 1930s and early 40s due to the Depression and war efforts. It resumed in the late 40s. By the 1970s and 80s, playgrounds had evolved into the more standardized playground that we have today, with plastic equipment with rounded edges and generally safer designs.
The Importance of Playground Drainage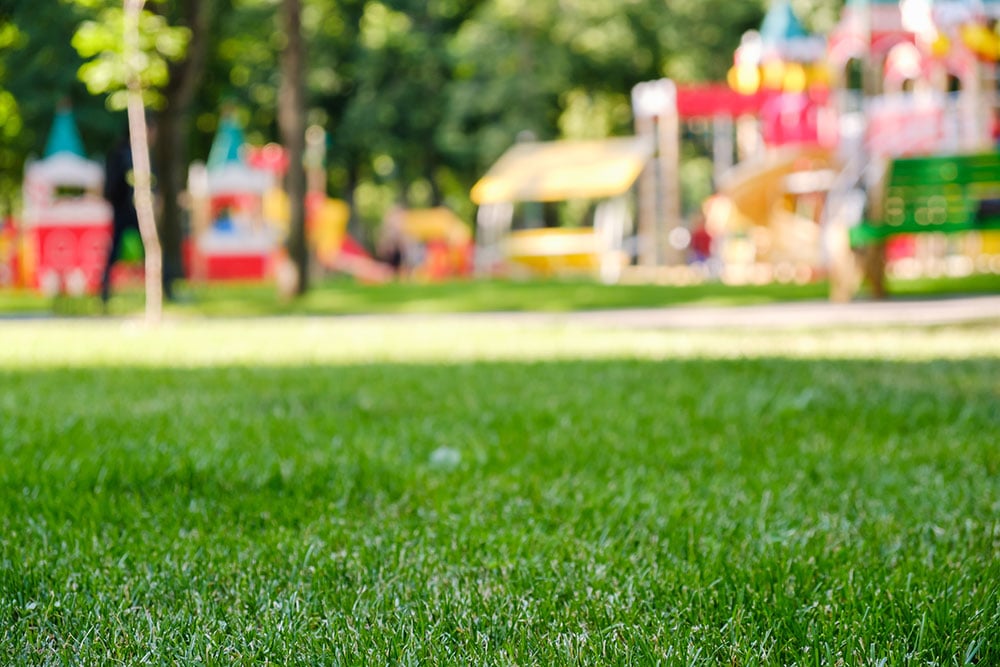 With playgrounds exposed to the elements, protecting them from standing water and flooding is critical. When water collects on playgrounds, with nowhere to go, it leads to countless issues.
One issue is that the collected water will make the area muddy, potentially to an unusable degree. Standing water can also erode the ground, weaken the overall area and make the equipment footings unstable. It can also cause the equipment to age and deteriorate more rapidly, by creating rust, mold, and mildew on the surfaces. The more the equipment and ground deteriorate, the more unsafe and unusable the playground will become.
The growth of mold and other bacteria isn't just harmful to the equipment; it is dangerous for the children who play in the playground. The constant movement of children can send spores into the air, which can be inhaled, and small kids can touch it and potentially end up getting seriously ill.
Installing effective playground drainage eliminates standing water, which helps create a safer playground free from mold and bacteria that will last much longer.
Choosing the Best Playground Drainage System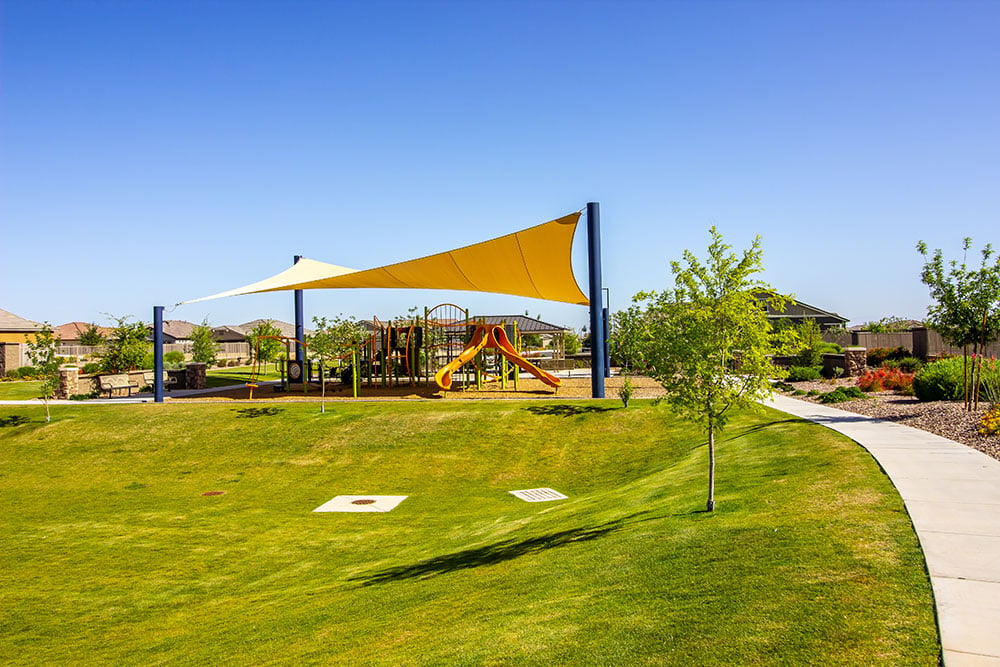 Protecting your park from the damaging effects of standing water requires a reliable drainage system. Landscape Drains has your landscape drainage solutions, including playground options.
The Trench Drain
One option for playground drainage is the Landscape Trench Drain. This is a more traditional option designed to handle larger amounts of water runoff, which makes it best for areas that struggle with flooding. It has a linear design, and it comes pre-sloped and assembled with a durable T304 or T316 stainless steel construction.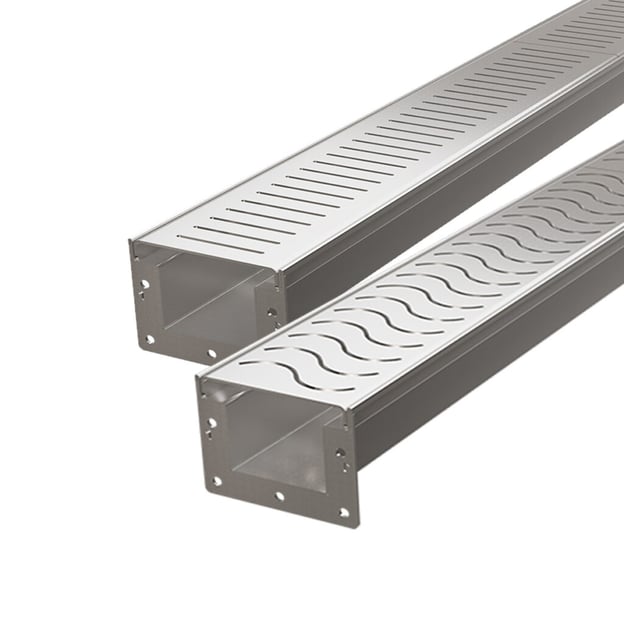 It requires a grate cover to protect the channel opening, and Landscape Drains offers decorative grate covers that can better match the aesthetic of the playground.
The Slot Drain
The other option from Landscape Drains is their Slot Drain system. It is similar to their Trench Drain in that it is a linear system that comes pre-sloped and assembled and is constructed with T304 or T316 stainless steel. The difference is that the slimmer channel opening does not require a grate cover, which makes it more subtle and ADA-friendly, particularly the 1/2" wide model.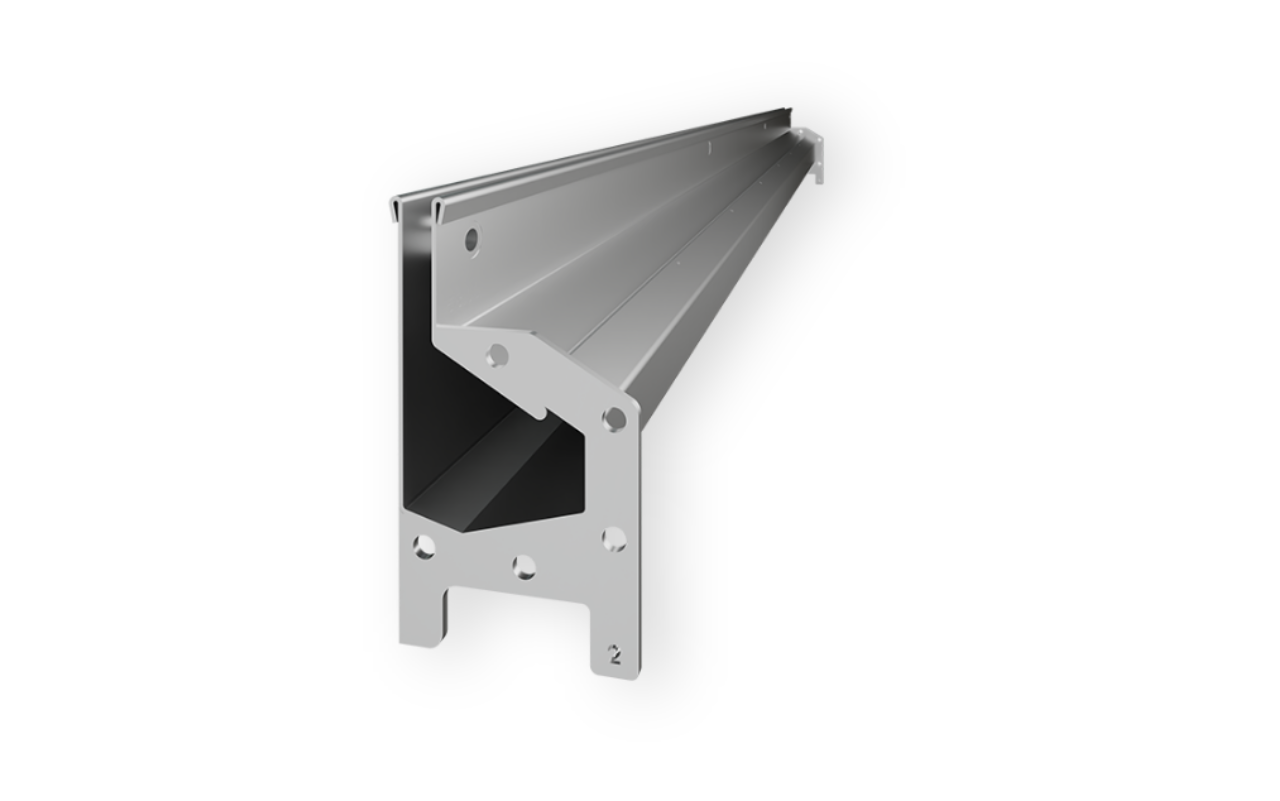 It still provides excellent flow rates, up to 27 GPM for the larger models, and the 6,000 and 7,000 Series have a heavy-duty Load Class C rating.
The Landscape Trench Drain and Slot Drain are both compatible with the Landscape Catch Basin, which catches small objects and debris to prevent clogging the system. They are also easy to maintain, with clean-in-place technology available, to ensure that the system remains clean and sanitary.
Protecting Playgrounds from Standing Water with Landscape Drains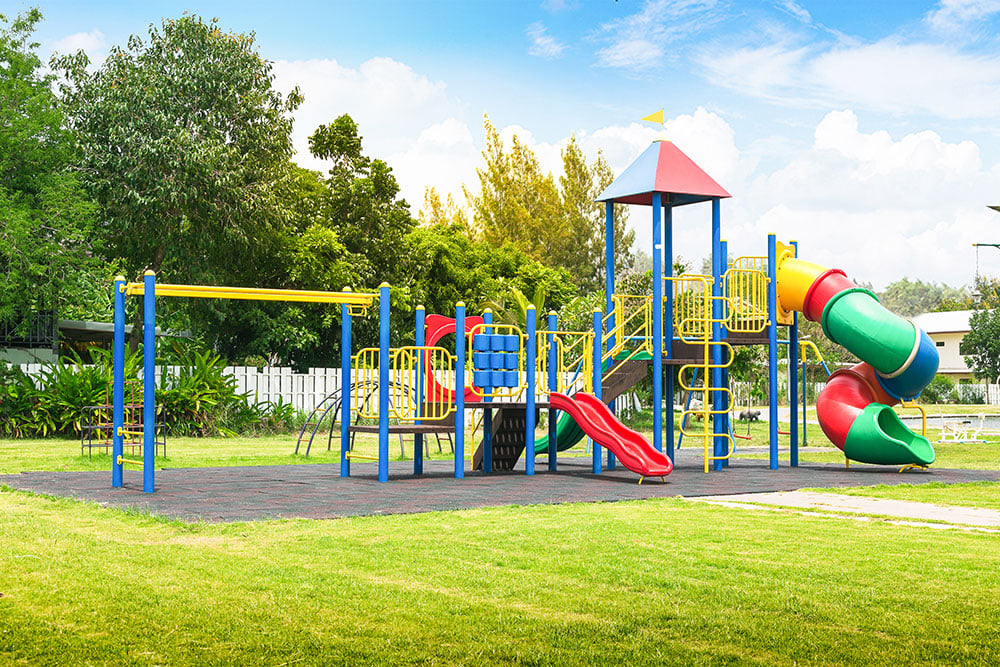 Playgrounds are a great way to give children a safe place to play and interact with each other. They have evolved significantly since the first playgrounds in Germany, and now you can find them everywhere.
Ensuring the longevity and safety of playgrounds is important to ensure that the children always have somewhere to play without the fear of injury or exposure to toxins like mold and mildew. One important way to do that is to ensure the playground has the right playground drainage system to help the ground dry after inclement weather.. An effective drainage solution will help you protect the equipment and ensure the ground stays drier.
Contact Landscape Drains today to learn more about their playground drainage solutions!